Mon. - Fri.
7:30am - 8:00pm
Services
At Shenandoah Roofing, we can do anything related to your roofing needs. We do total roof replacements, roof repairs, leak patching, chimney flashing, storm damage repair, skylight repair & replacement, and anything else you might need related to your roof.
Roof Repair & Replacement
We're Roanoke Valley's Roofing Experts, and we do it all from total replacement, to minor patches.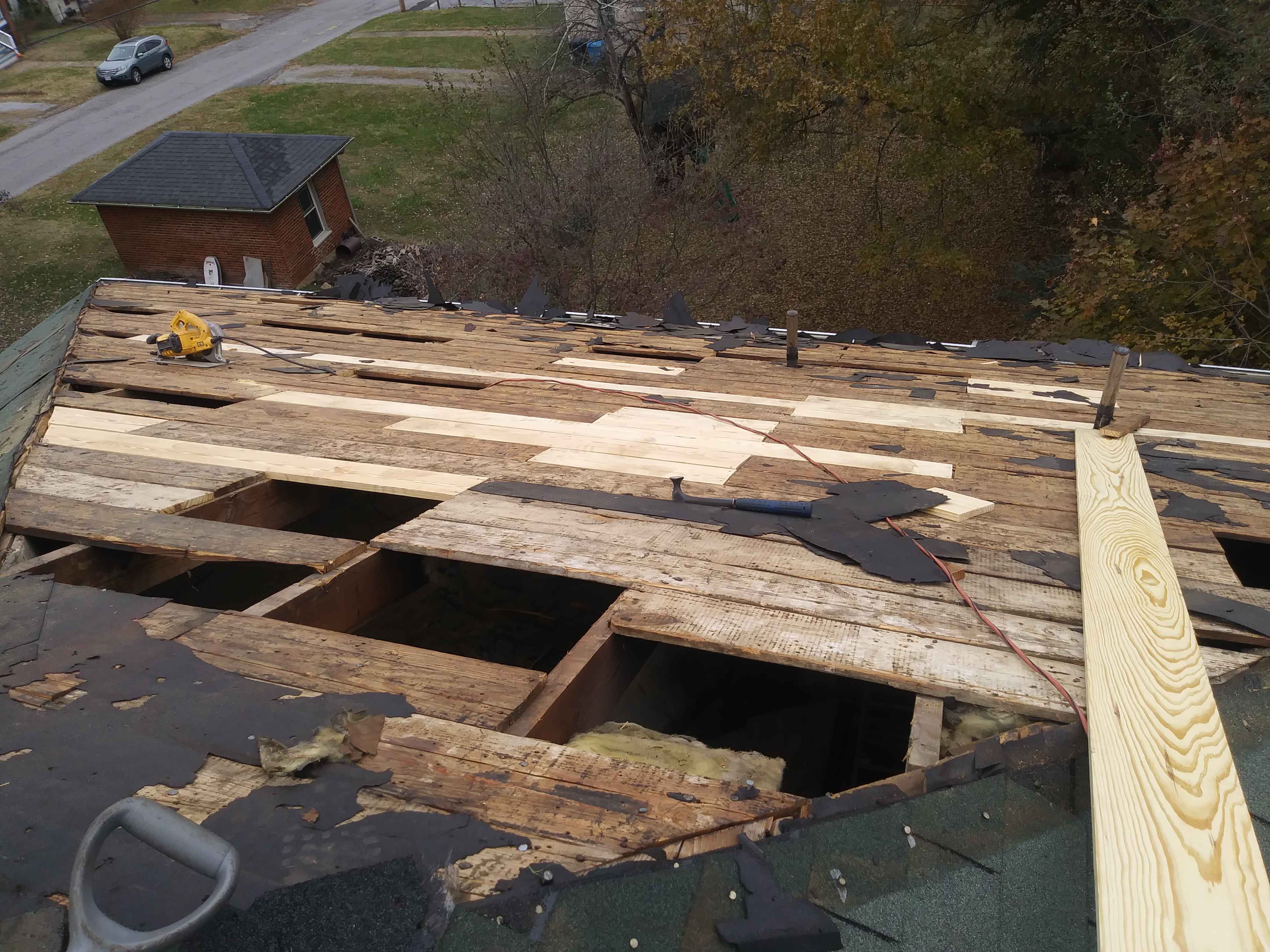 Roof Replacement
Every 30 - 50 years, it comes time for a roof to be replaced. Early signs that your roof needs to be replaced include worn-out shingles, many leaks forming, roof sagging, and excessive mold. When it comes time to get your roof replaced, trust Shenandoah Roofing to be your guide in getting a great new roof to last you as long as possible.
See Roof Colors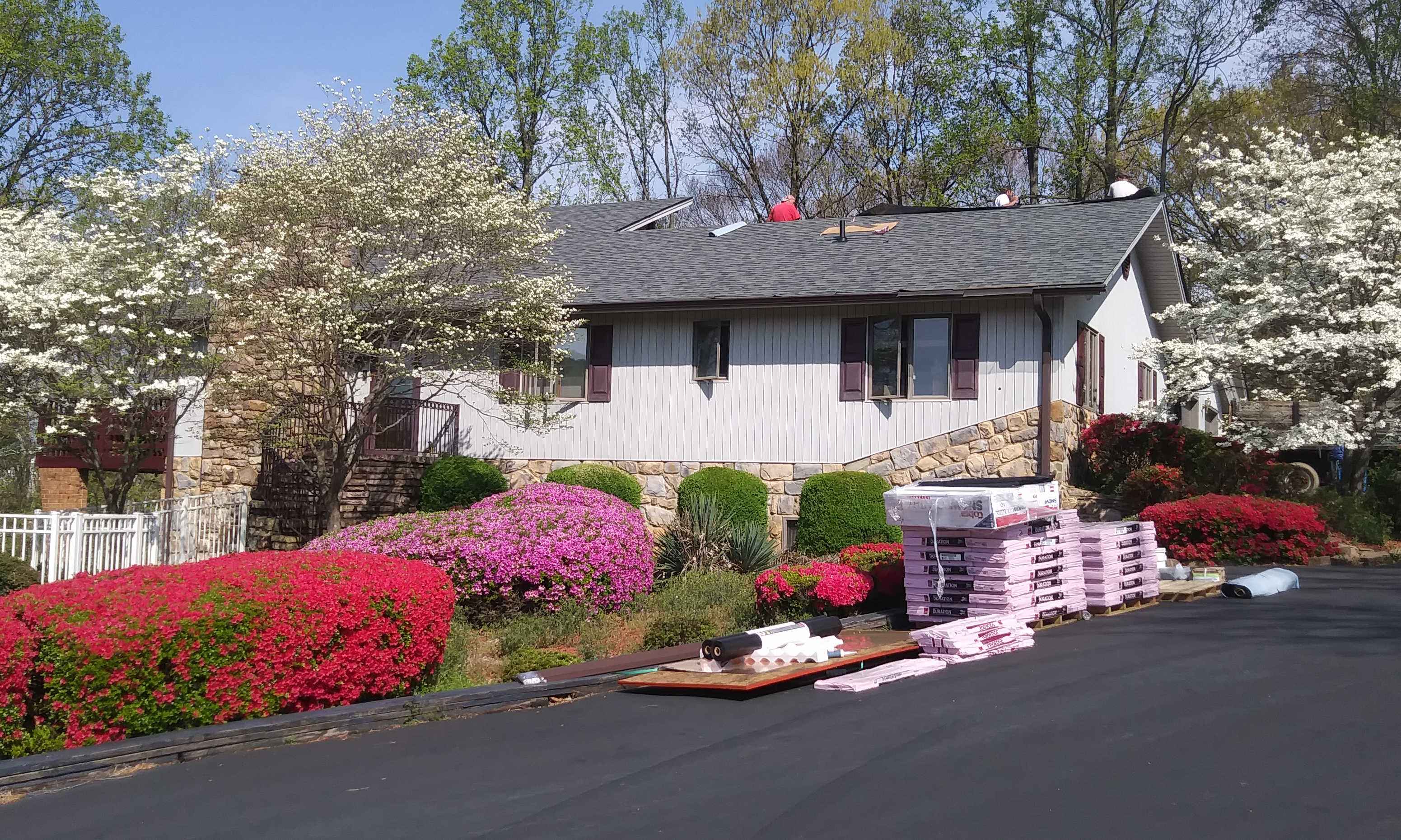 Roof Repair
Not every leak needs a new roof! Sometimes all you need is a simple repair, and you'll be all set. Other roofing companies might take advantage of you and upsell you a new roof when you don't need one, but we believe that treating everyone honestly leads to a better business and a better impact on our community.
Schedule An Estimate
Chimney Leaks & Flashing
Damage to the flashing around a chimney is a common cause of leaks in the home. We are experts at identifying and fixing chimney damage.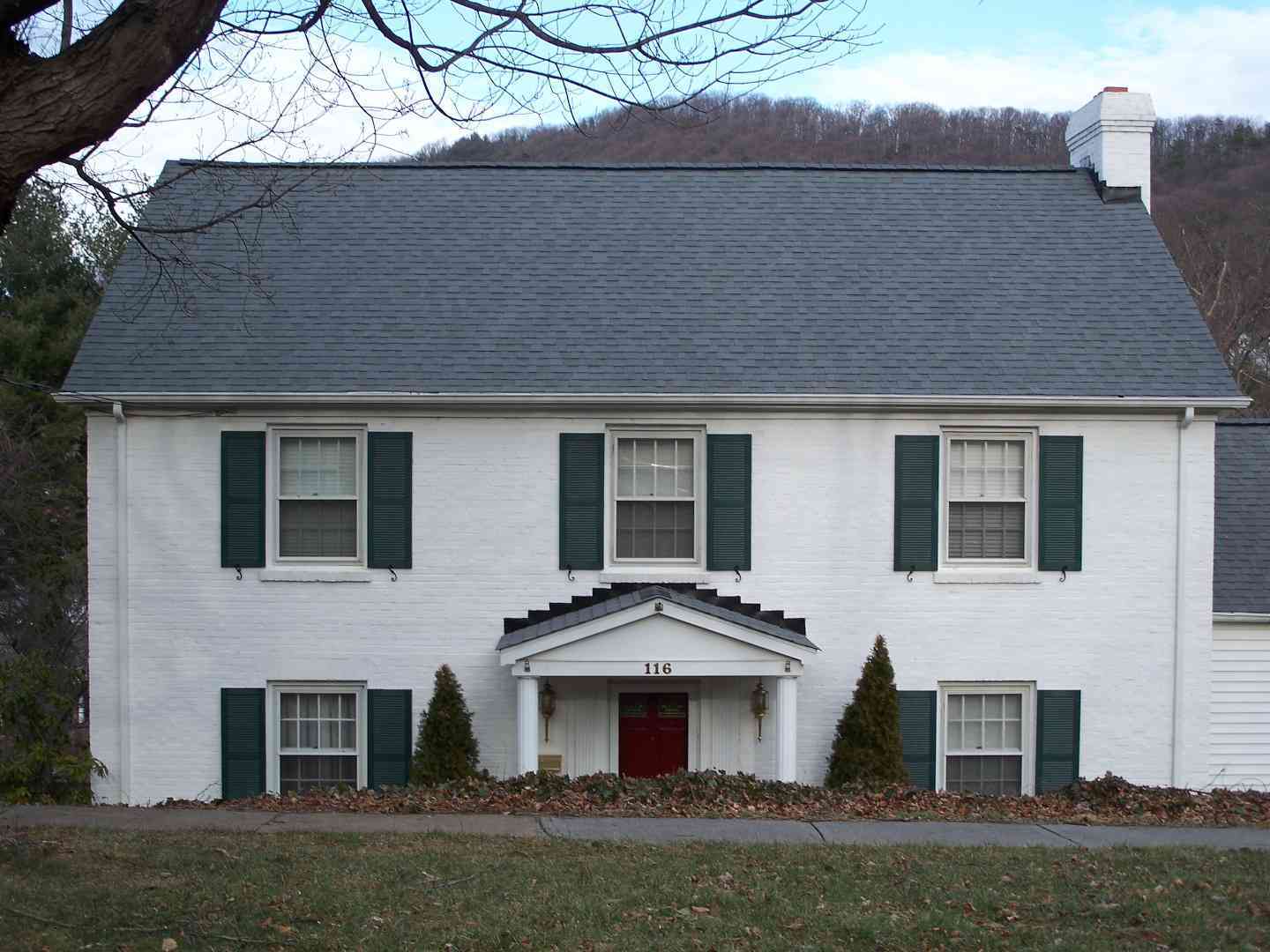 Chimney Flashing
Chimney flashing is a layer of metal that lays between your roof and chimney. When installed properly and undamaged, it seals your chimney off from water and prevents water from being able to penetrate into your home's roof.

When flashing gets damaged, you might start to see leaks forming around the chimney area. When you do, give us a call and we'll get everything fixed for you quickly!
Schedule An Estimate
Storm Damage & Skylight Repair
When storms cause damage to your roof, Shenandoah Roofing is here to get everything repaired and built to last.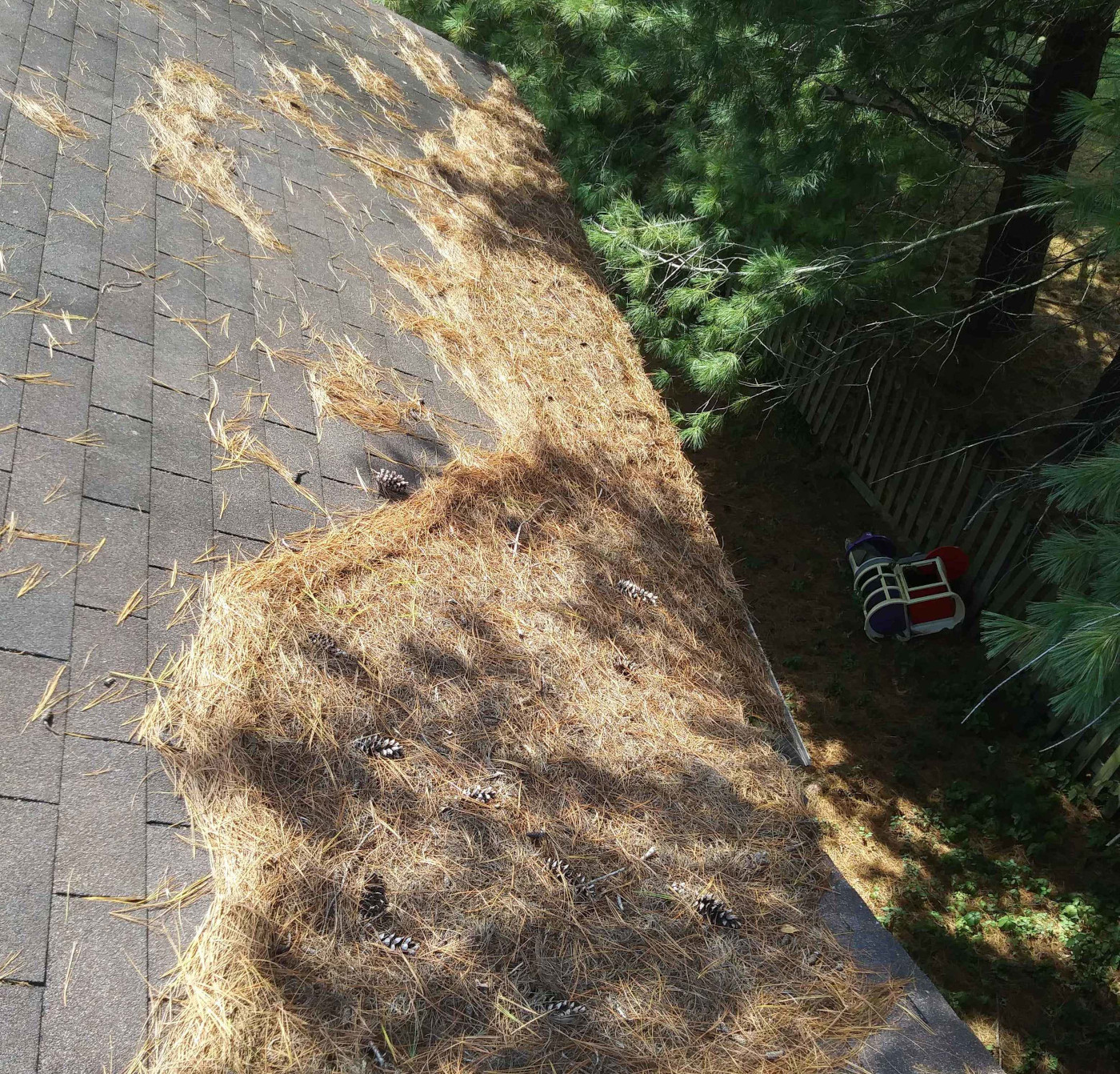 Storm Damage
Thunderstorms can definitely cause damage to your roof if winds are high enough, hail forms, or debris strikes your roof. Storm damage might cause your roof to lose shingles, damage flashing, or damage skylights. When this happens, it can feel terrible, but just know that Shenandoah Roofing has your back and will get your damage repaired quickly.
Get In Touch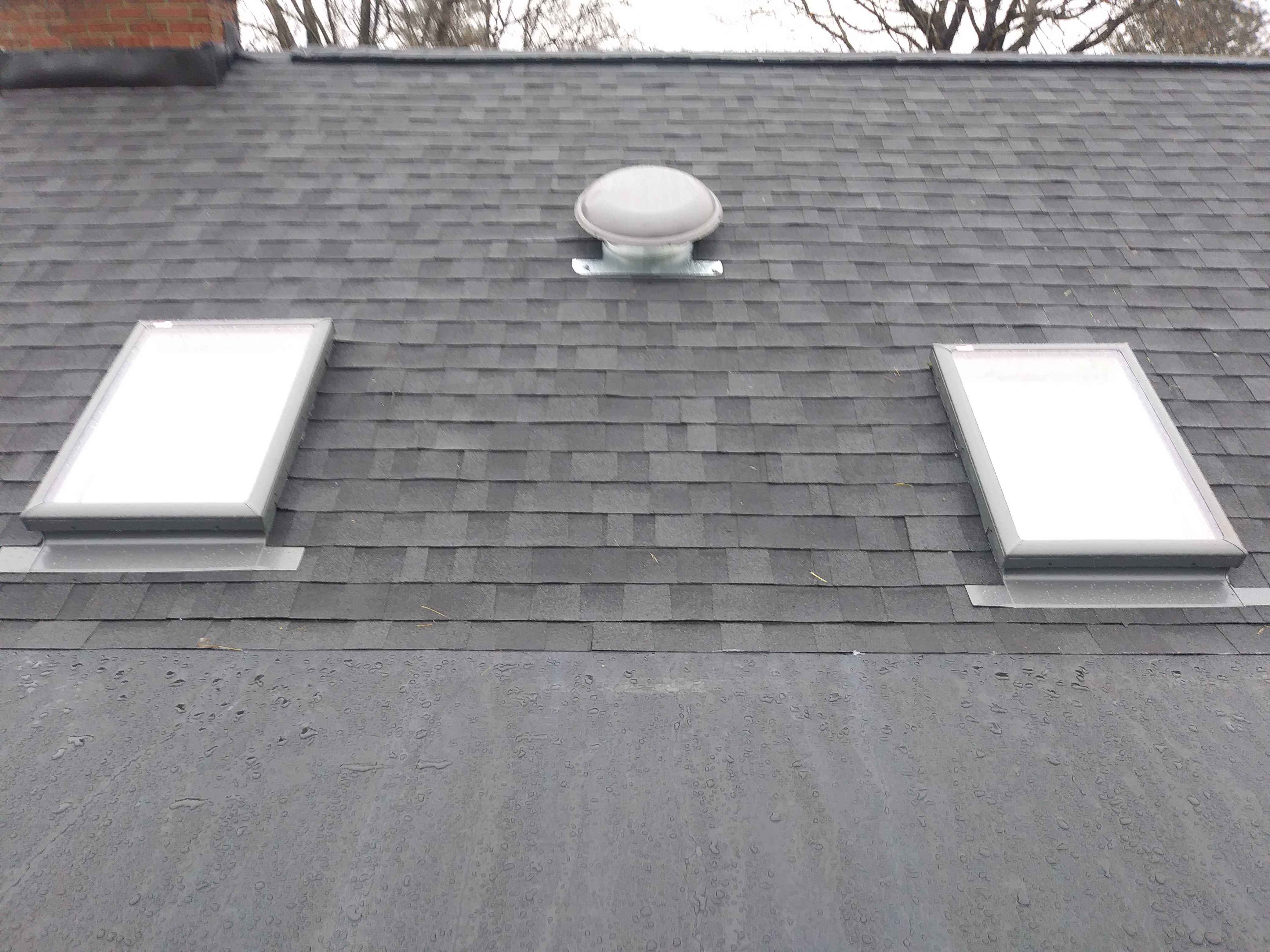 Skylight Repairs
Skylights can become damaged in a few ways you might not expect. For instance, the sealant around the skylight may wear out and cause a leak to form. The flashing around the skylight may become damaged with storms or time, and this could also lead to leaks in your roof. Whatever the source of your skylight damage, Shenandoah Roofing can help you identify and fix an issue before you need an entirely new roof.
Ask About Skylights
Gallery
Here's a few of our completed roofs. Call us today to learn more about how we can help you get a new roof!